The continued popularity of Specialist Link's tele-advice and pathway services is reflected in the latest By the numbers infographic.
BY THE NUMBERS
Specialist Link connects doctors and nurse practitioners with specialists in the Calgary area via a provider-only tele-advice service, clinical care and access pathways and other resources. More than 24,000 tele-advice calls and over 29,000 pathway downloads were reported between April1, 2022 and March 31, 2023 – very similar numbers to the previous year. A total of 94,594 calls have been recorded since Specialist Link was launched in 2014.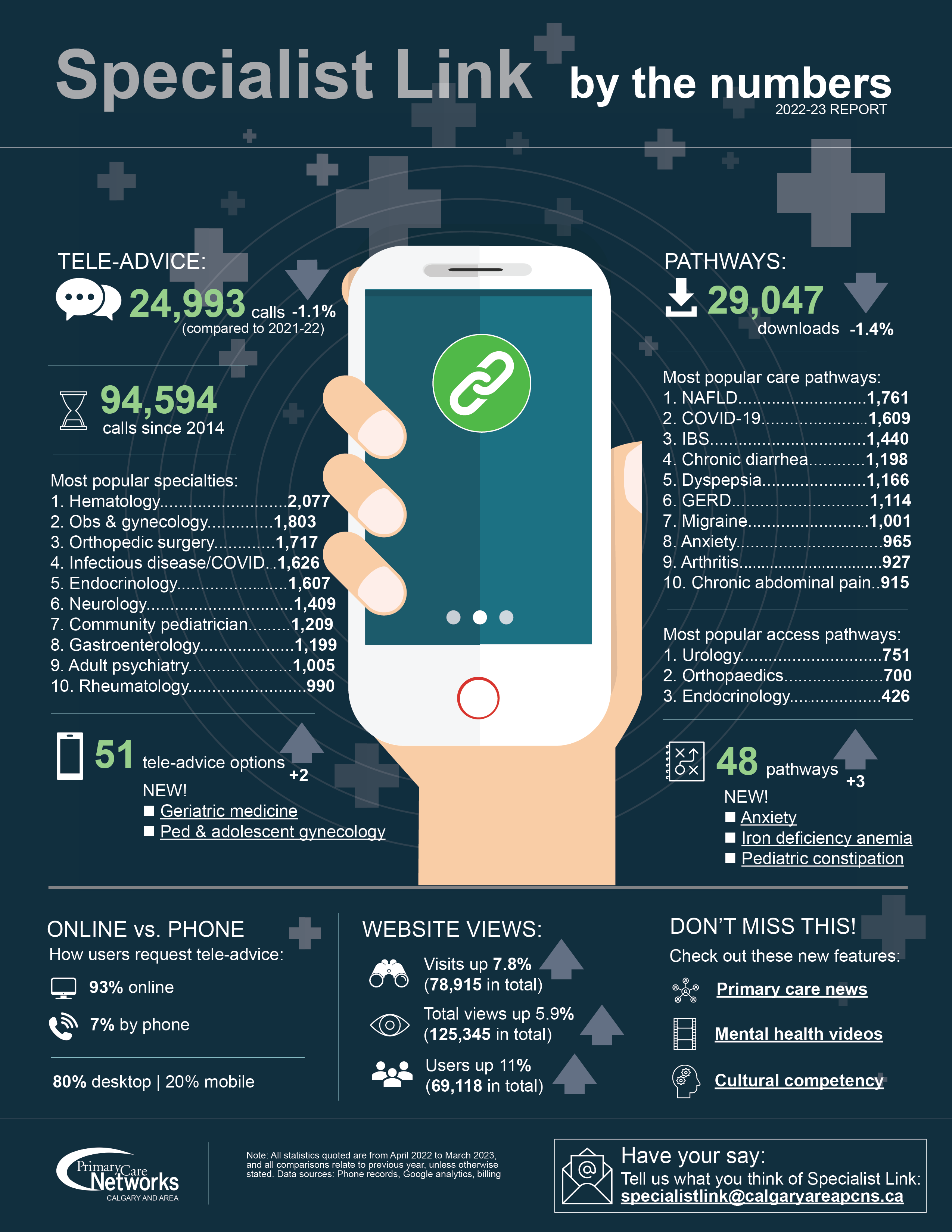 Two new tele-advice options were added last year – geriatric medicine and pediatric and adolescent gynecology – while three new pathways were uploaded to the website – anxiety, iron deficiency anemia and pediatric constipation. Hematology was the most popular tele-advice service, with 2,077 calls, while non-alcoholic fatty liver disease (1,761 downloads) was the most popular pathway.